Get the LOWEST PRICE OF ALL!!
This brand new bootcamp is being released as part of my online training academy for Christian women, My Homemaking Mentor. MHM members will get access to this bootcamp for FREE along with all the other amazing content from May + June + ALLLL the back archives. It's so so good.
But I know how big of a need this is right now too. So I'm ALSO releasing this bootcamp for those of you who just want access to the bootcamp. Continue on to the registration page!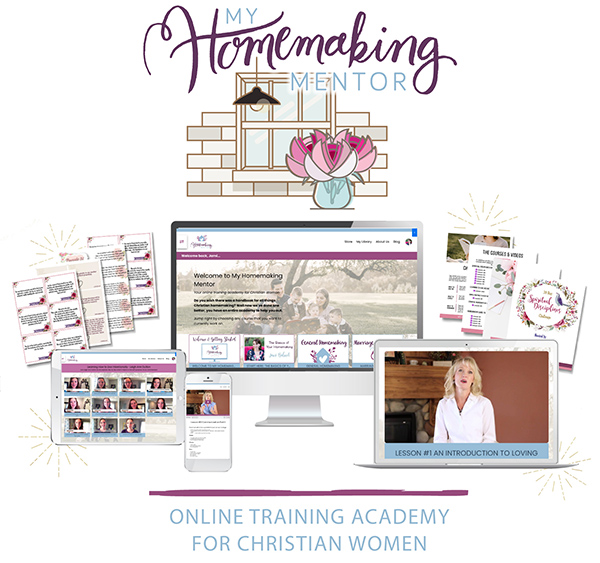 BUT here's the good news. Not part of my online training academy but want to be? You can purchase a lifetime membership, this week only, and get access to the ENTIRE archive in MHM. This includes DOZENS of real, healthy recipes that I cook from my bulk pantry, 24+ FULL courses on all aspects of homemaking, and incredible community, and so much more.
You can check out all the details about My Homemaking Mentor here and what all this incredible academy includes. And then click the button below to be able to access the super special LIFETIME membership purchase page that is only available 2-4 times a year as an alternative to paying for access to just this bootcamp.